WHAT REVOLUTION?
"Never doubt that a small group of people can change the world. In fact, it's the only thing that ever has."
– Margaret Mead
Neighborhoods are the sweet spot of Democracy.
We believe that small, place-based groups are the most powerful thing to move America towards a more sustainable future, today. By providing opportunities to meet with neighbors twice a year, National Neighborhood Days turns strangers into neighbors, and increases people's activity, engagement, and presence in their communities.
Active, engaged communities are mobilized. They are kind. They invest in themselves. They get check-ups, self-improve, track progress, and dream. They dream about a more perfect future. One where children know the names of their neighbors and welcome inclusion and diversity. One where people share a unique and visible connection to food and to the landscape. One where people have choices: on where to live, where to age, where to play, where to learn. One where fossil fuels are a thing of the past. One where communities speak up, articulate their goals and aspirations, and love the places they are in.
Our mission is to create a Nation of Neighborhoods by the year 2030.
Are you in?
THE SPARK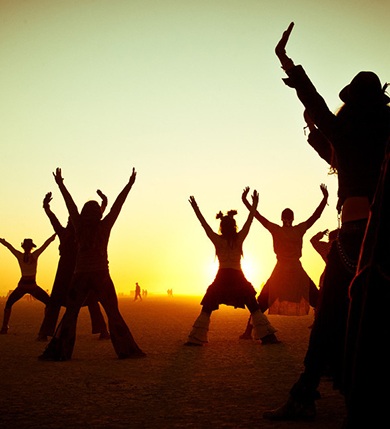 National Neighborhood Days is not a new idea.
National Neighborhood Day, established by Lorne Adrain in 2001, is a beloved holiday celebrated around the country. Its motto - "The good feeling lasts all year" - and its values around civic action, community cohesion, and social capital, are spot on.
However, while researching and writing Sustainable Nation: Urban Design Patterns for the Future, Farr Associates discovered that there are social trends that are working against these values: (1) people are transient; (2) people don't volunteer; and (3) people are afraid of talking to strangers.
National Neighborhood Days aims to reverse all of these trends. NND also adds urgency in two ways: (1) the creation of two holidays per year (and the theme of organizing them around the spring and fall equinoxes); and (2) the awareness of the need for communities to rapidly reduce energy demand and pivot from fossil fuels to renewable, carbon-free fuels in order to avoid the most detrimental effects of climate change.
NND encourages people to participate fully in both days, as well as year-round, in a constant strive for "more perfect."